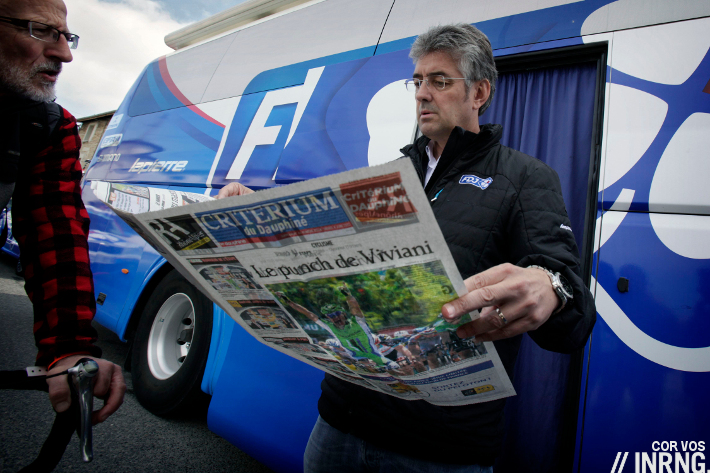 French free-sheet Metro tried an interview with Marc Madiot about the Lance Armstrong case… but they didn't get far…
Lance Armstrong has finally spoken. What does this long-awaited confession mean to you?
Nothing.
Not even a sense of relief?
No. He's not been in the sport for ages, this it doesn't change the problem. Armstrong, he's in the past of the past. All that interests me now is to know what we can do to stop these things happening again.
Exactly, according to sources in the US, he's ready to testify against some UCI staff who knew what was going on…
I don't know and I don't care. I'm watching what happens but it doesn't bother me. We don't know what's behind this operation. We're in the dark about any deal. So any commentary doesn't really help much.
His witness statements could be the final chapter of this story…
What final chapter? After this story we're going to be treated to a book, a film etc. Armstrong ruined our lives for 10 or 15 years and I don't want him to be around. Cycling today is no longer about Armstrong.